Here's a new version of the VR eye accomodation fix, with a few new features. On the original accomodation fix side there is now ability to have different color toning settings for daytime and night stages (with interpolation for other times of day). This is primarily because previously I was not happy with having to make a compromise with the contrast on the gamma setting, I wanted it higher for daytime but that made the nights too dark. So now being able to set different gamma for different times of day allows for better look in both cases. Its still not quite perfect as in some stages like Scotland the lighting is not entirely consistent with other stages.
An extra feature I implemented is haze reduction, which reduces the fog in daytime good weather conditions which is too thick in some stages like Finland. It works properly only in some locations (Finland, Wales, Poland primarily) as I had to limit its effectiveness so it wouldn't bring any unfair advantage in worse weather conditions where thick fog is intentional. Here is a comparison screenshot from Finland stage: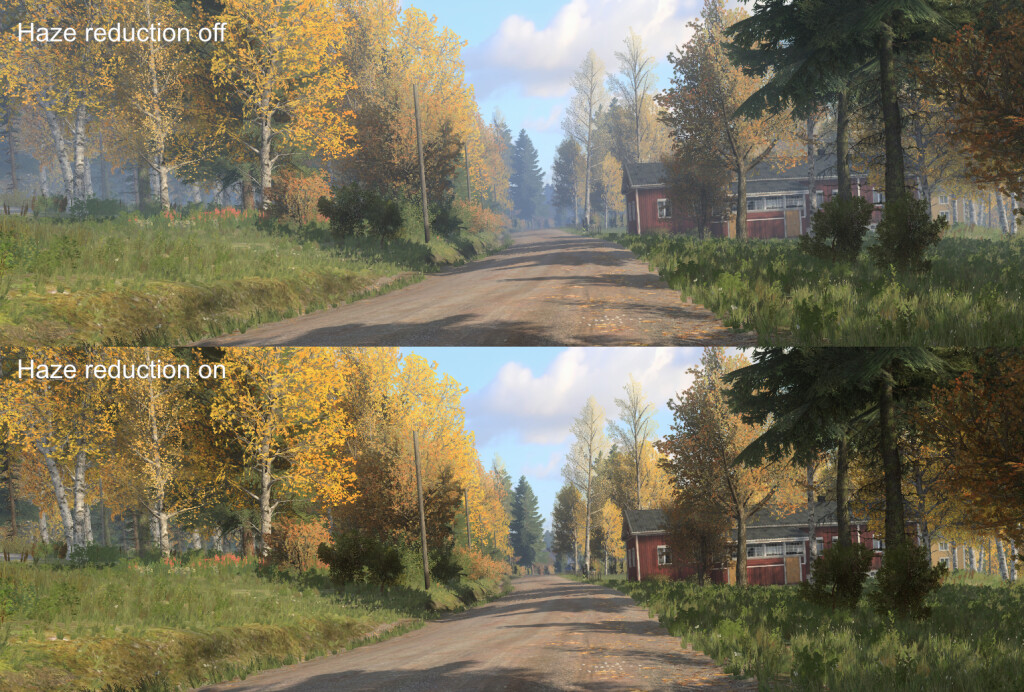 Another feature I added is overriding some vegetation pixel shaders from the game which makes most of the vegetation use alpha-to-coverage for much less aliased appearance when MSAA is enabled. This was primarily motivated by wanting to remove the weird distracting dither effect from the trees. This dithering removal looks like this (view the image in full size), the better aliased vegetation isn't so well visible in a static screenshot but it looks much smoother in motion: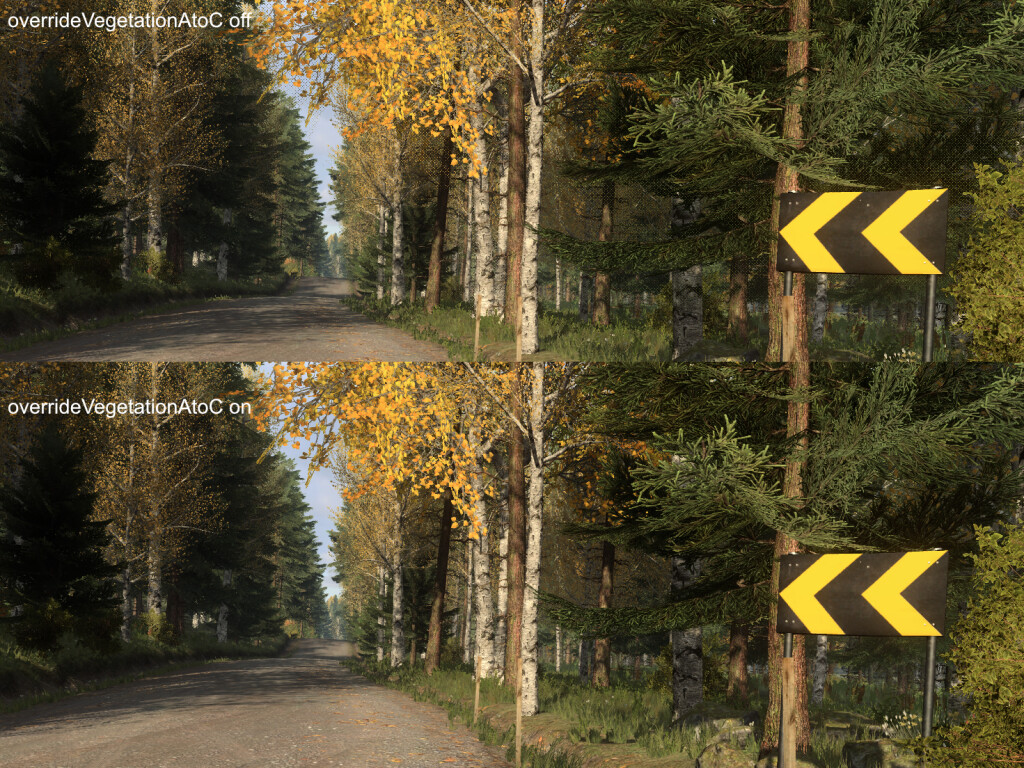 Download v2.0 of the mod from here, read the readme for instructions.
As before, the default config is made for the Vive Pro. Other headsets, especially LCD panel ones might need some adjustments. Also the mod should work without VR as well, but in that case you probably will want to disable at least the accomodation area override setting (overrideArea=0 into the config).